WELCOME TO IKARUS SOUNDSETS

Ikarus has created sounds for synthesizers and samplers since 1986 starting with hardware like Roland SH 101, Korg M1, Clavia Nord Lead, Ensoniq ASR 10 and many others.
In the last 10 years software synths have become his main goal in programming fresh new sounds.
Here are some of Ikarus personal libraries for some of them.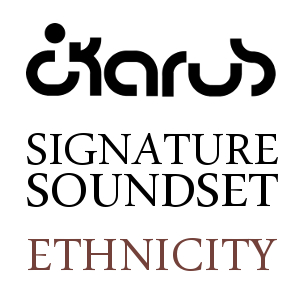 .6Brandnew artists library containing 154 new breathtaking organic electronic patches for Spectrasonics Omnisphere 2.6 plus many new samples of different organic instruments and electronic sounds for the Omnisphere library.
From didgeridoos to Duduks all synthesized through the new Version 2.6 possibilities in Omnisphere 2.6.
Unheard droning organic synths, ethnic instruments, bpm pulsing synths, crazy filter effects, pads, soundscapes, new V 2 wavetable sounds,new synth basses, classic synth sounds…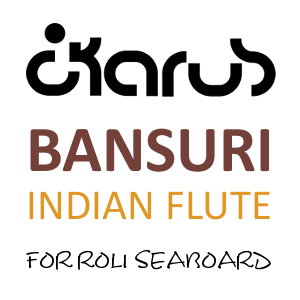 In the past months following the release of my video on youtube I have got so many emails asking me to release my Bansuri Indian flute preset for the Roli Seaboard midi controller.
The package contains 4 Bansuri presets and a manual how to achieve the sound presented in the video.
What you will need to load these sounds (not included):
Digital Audio Workstation on PC or MAC
Roli Seaboard Midi controller
Breathcontroller is recommended but there are also preset versions using the second slider on the Seaboard to control expression.
Reverb and Delay FX
EUROPEAN SOUND COLLECTIVE ESC

Ikarus is part of the European Sound Collective (ESC) founded by Burny Huber.
ESC is a collective of 25 sound designers from around the world creating sounds for Spectrasonics Omnisphere Synth plugin.
ESC members: Adam Henderson aka Caxa (Scottland/ Thailand), Anton Anru (Russia), Burny Huber Founder of the ESC (Holland), Claus Gahrn from Gahrn Audio (Danmark), Darius Jambor aka Wizmos (Poland), Florian Gerger aka Clark Parker (Germany), Fred Nongat from SubsonicArtz(France), Gareth Co Founder of the ESC (Germany), Harald Geyer (Germany), Henrik Johanson aka DJ Henky (Sweden), Henrik J. Larsen aka JX3D  Member of the ESC Board (Danmark), Jaap Visser from Triple Spiral Audio (Holland), Jan Bakker (Holland), Laurent Veronnez aka Airwave (Belgium), Luka Capozzi from Audiority (Italy), Marcel Krapels aka Prikwol (Holland),  Marinus Janssen aka MJ_Prod (Germany), Stephan Baer from Sonic Underground Music (Switzerland), Tim Dale aka Sabresphere Sounds (UK), Wolfgang Stindl aka Ikarus Music Productions (Austria) andJohn Lehmkuhl aka Pluginguru (USA)  Our Menthor and Publisher !!!, and Jason Ray Schoepfer from Rock Mountain Music (Canada) SPECIAL GREEN CARD.
Here are some of the ESC libraries where Ikarus is part of the sound creators..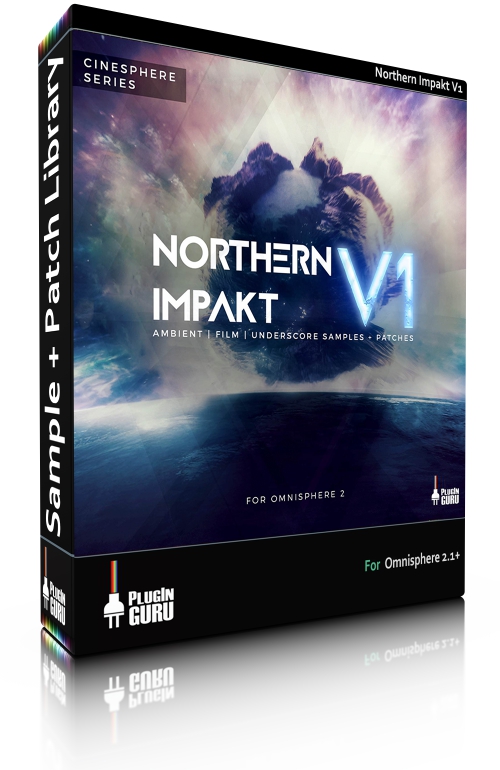 Northern Impakt V1 is a truly inspiring sound design + Hybrid Cinematic / Ambient / Soundtrack / Chill library! Jason Schoepfer and John Lehmkuhl took samples that they recorded (streams, ice, my dog Athena talking and more!) and then processed those samples to create truly unique sounds which were then used to make almost 300 new Patches! 14 Programmers from around the world worked to create a pool of patches that will give your musical productions a massive bump.
Weighing in at 550+ Patches, 40+ Multis & 349 amazing Soundsources (over 950MB!), Northern Impakt V1 is a huge wealth of inspiring sounds for music productions – especially Cinematic/Soundtrack/Ambient – but many sounds are ready to go for other genres of music.  Programmed by 14 patch designers from around the world, this is a heavyweight library with Pads, Textures, SFX, Drums, Basses and TONS of BPM patches in numerous categories.
Please watch the Patch Walkthru AND the 3-demo song Xploration videos to hear and see these sounds in action!
Produced by Jason Schoepfer (Northern Lights) and John Lehmkuhl, this library is based on found sound recordings like streams, cars driving by in the rain, opening and closing drawers, crackling wrapping paper, hitting 2 inches of ice off car windows, Athena "The Wonder Dog" barking, growling & crying for her rope toy – but ALL of them are processed to be MORE than just "sound effects". Using special tools, processing techniques and convolution reverb, we created exciting and inspiring original SAMPLES which were then handed off to the programming team to create the ultimate mind-blowing patch collection. This library sounds fresh and like nothing you've ever heard before!  So much is jam-packed into this library that seeing/hearing is the only way to get a sense of the scope.
AS A BONUS: I added 15 DRY unprocessed samples that were used to help create this library at the very end of the patch list! Athena growling, wrapping paper crinkles and lots of Ice hits are included – raw and ready for you to explore with the class-leading processing power of Omnisphere 2.
Here is MegaMagic: Viola !!  UPDATED on MAY 8th – the library now has 93 Multis (12 NEW MULTIS were added!), 128 Patches using 330 NEW Samples of Viola to make a library of totally fresh, inspiring and mind blowing sounds for your music productions. Everything from film scores to dance music can use the sounds found in this library! With 15 different articulations/variations from Vibrato to Crescendo, Marcato, Spicatto, pizzicato and so much more. This is a library well worth more than twice it's asking price when compared to any other library. But I like to keep my prices affordable for everybody – I have so many libraries and I want you to own them all! So please enjoy, be inspired and I thank you for bringing my libraries along with you on your musical adventures!
This library requires Omnisphere 2.4 or later. IT WILL NOT WORK with Omnisphere versions 2.1, 2.2 or 2.3.
Listen to the audio demos, watch the patch walkthru video (and other support videos) and you will be impressed with what YOU can do after adding this amazing library to your arsenal!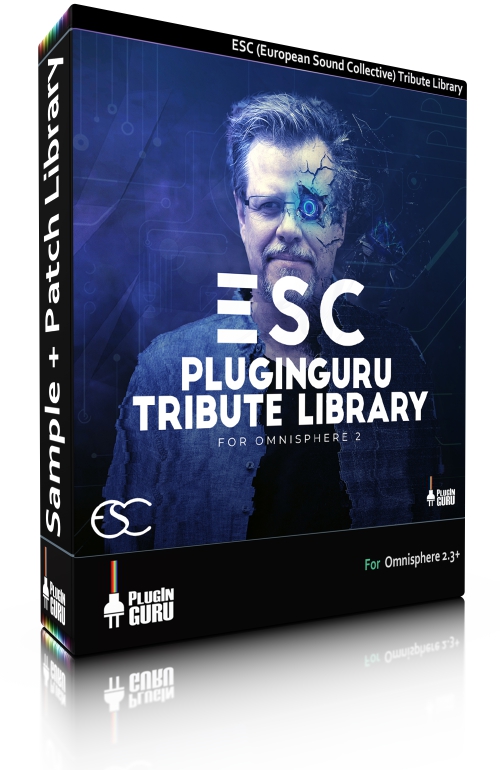 This is a special collection created by 16 programmers (known as The European Sound Collective aka "ESC").  They programmed this library and GAVE it to me to release to everybody.  They have watched, learned and been inspired by the YouTube videos I have released since 2009 and wanted to show their appreciation in a rather unique way!
Consisting of 250 patches and 50 sound sources, this is a very inspiring library that has a unique sound and vibe to it compared to other libraries I have released. It's special and I'm thrilled to have this as a library I can make available to all of you.
ENJOY!
Listen to the audio demos, watch the patch walkthru video (and other support videos) and you will be impressed with what YOU can do after adding this amazing library to your arsenal!
GENRES:  Patches for a multitude of genres are found here! These 16 programmers each have their own personalities and that shows pretty clearly in their patches!
About the Programmers: All of these programmers contributed patches for this library:
Burny Huber (Holland), Gareth Adonai (Germany), Tim Dale (Wales), Wolfgang Stindl aka Ikarus (Austria), Florian Gerger aka Clark Parker (Germany), Harald Geyer (Germany), Jan Bakker (Belgium), Henrik J. Larsen aka JX3D (Danmark), Darius Jambor aka Wizmos (Poland), Marcel Krapels aka Prikwol (Holland), Anton Anru (Russia), Stephan Baer(Zwitzerland), Marius Janssen (Germany), Henrik Johanson aka Henky, Airwave aka Laurent Veronnez, Adam Henderson  aka Caxa.
I want to personally thank them all for their contributions to this library. You all did VERY good!
Library Specifics:
There is such a wide range of unique patches in this library. It really does stir the imagination. I wrote the 3 demo songs for this library in under 48 hours and loved every minute of writing with these sounds. There is a TON of BPM patches and a TON of playable patches and some very interesting effect and texture patches as well.