IKARUS SOUNDDESIGN
Ikarus has created sounds for synthesizers and samplers since 1986 starting with hardware like Roland SH 101, Moog Voyager, Sequential OB-6, Deckards Dream, Clavia Nord Lead, Ensoniq ASR 10 and many others. In the last 10 years software synths have become his main goal in programming fresh new sounds. Here are some of Ikarus personal & collaboration libraries for some of them.
IKARUS SIGNATURE SOUNDSET for Spectrasonics Omnisphere
ETHNICITY 
ETHNO MEETS ELECTRONIC
Ikarus artists library containing 154 new breathtaking organic electronic patches for Spectrasonics Omnisphere 2.6 plus many new samples of different organic instruments and electronic sounds for the Omnisphere library. From didgeridoos to Duduks all synthesized through the new Version 2.6 possibilities in Omnisphere.
Unheard droning organic synths, ethnic instruments, bpm pulsing synths, crazy filter effects, pads, soundscapes, new V 2 wavetable sounds,new synth basses, classic synth sounds…
The soundset contains:
154 Brandnew patches
 32 New multis
 44 user new soundsources (new samples)
IMPORTANT: You need Spectrasonics Omnisphere higher than version 2.0 to use this Soundset.
Check out the Sound Demos – these are all single patches!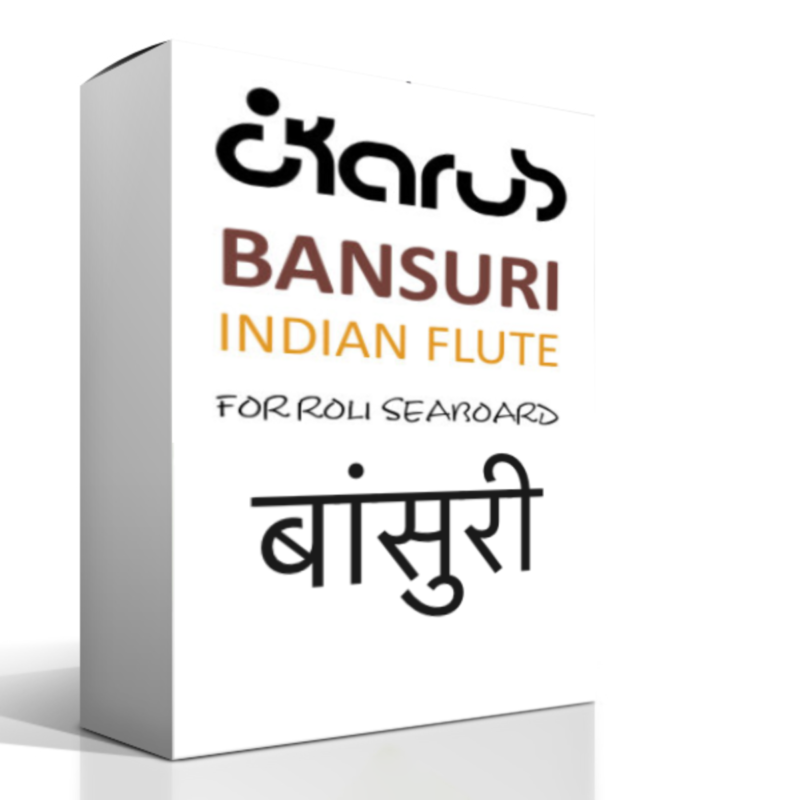 IKARUS Bansuri Indian flute for Seaboard & Audiomodelling "The Flutes"
BANSURI INDIAN FLUTE 
TRADITIONAL INDIAN FLUTE FOR SEABOARD
Four Bansuri Indian flute presets and manual for use with the Roli Seaboard.
What you will need to load these sounds (not included):
Digital Audio Workstation on PC or MAC

Roli Seaboard Midi controller

Breathcontroller is recommended but there are also preset versions using the second slider on the Seaboard to control expression.

Reverb and Delay FX
Check out the video and Demos!
EUROPEAN SOUND COLLECTIVE – ESC

Ikarus is part of the European Sound Collective (ESC).  ESC is a collective of 25 sound designers from around the world creating sounds for Spectrasonics Omnisphere Synth plugin.
Here are some of the ESC libraries where Ikarus is part of the sound creators.